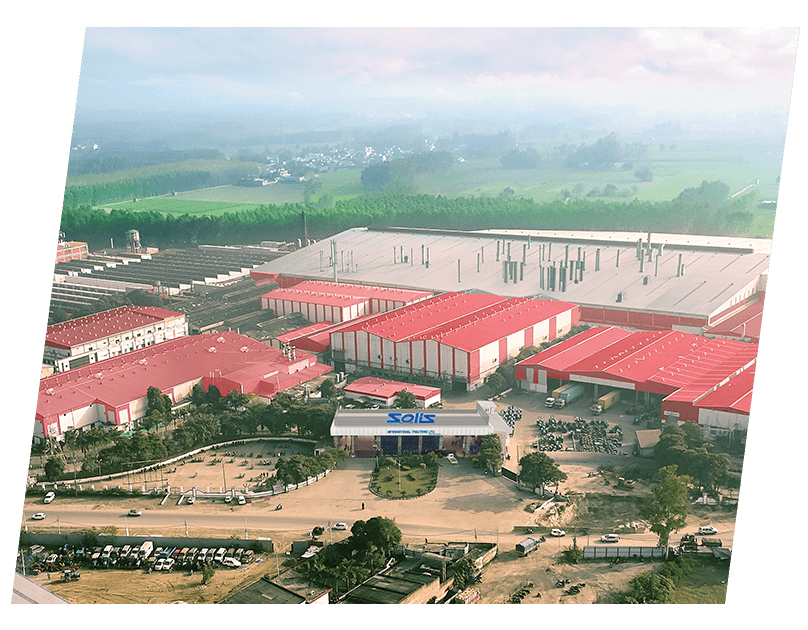 Firm Tradition of Excellence
International Tractors Limited is a frontrunner tractors and farm equipments manufacturing company based in India. Since its inception in 1969, the company is conscientiously and committedly providing high quality products to the farming community. Offering comprehensive agricultural solutions across the globe, ITL Group manufactures and market an extensive product range including; tractors, farm machinery implements, engines, diesel gensets, auto components and pick & carries cranes.
MR. RAHUL MITTAL

(DIRECTOR)
Mr. Rahul Mittal (Director – ITL) is a Mechanical Engineer from Cardiff University (U.K.) and M.B.A graduate from S P Jain School of Global Management. He joined the family business in 2015 and looking after the international business Portfolio ITL.
MR. SUSHANT SAGAR MITTAL

(DIRECTOR)
Mr. Sushant Sagar Mittal is a graduate in International Business from London. He joined his family business of tractors in 2011 and looks after the company's International Business/ Exports portfolio, with focus on strategy and new business & product development.
MR. RAMAN MITTAL

(EXECUTIVE DIRECTOR)
Mr. Raman Mittal has been instrumental in taking ITL on a global platform to become a comprehensive agriculture solution provider. With him at the helm, the company has almost doubled its volume and grown its market share over the last four years.
Dr. DEEPAK MITTAL

(MANAGING DIRECTOR)
An ardent economist recognized for strong adherence to customer-centric approach, business ethics and community welfare & environment protection. Dr. Mittal has been instrumental in navigating ITL success under the brand name – SOLIS, across the world.
Dr. A.S. MITTAL

(VICE CHAIRMAN)
Dr. A.S. Mittal, a well-known agriculture business industrialist, is spearheading the ITL Group as its Vice Chairman. With a vast industry experience of over 40 years, Dr. Mittal has steadily built ITL ITL as one of the leading tractor exporters & India's 3rd largest tractor manufacturer.
MR. L.D. MITTAL

(CHAIRMAN)
Mr. L.D. Mittal is the Founder & Chairman of ITL Group, a prominent player in the global agriculture sector. A visionary and a renowned expert fondly known as "The Tractor Titan" is a man of many hues. Mr. Mittal incorporated ITL Group in 1969 for manufacturing farm implements.
International Tractors Limited(ITL)
Incorporated in 1995, International Tractors Limited is presently a distinguished tractor manufacturing company of India. The leading tractor manufacturer from a single plant, the company is among the top three tractor selling companies in India. Testimonial to the trust of tractor buyers across the country, presently the company's domestic market share is more than 14% in India having a considerable customer base of over 1.4 Million. The company is being supported by a robust market network of 1800 enthusiastic distributors and dealers worldwide.
With an annual production of 300,000 tractors, ITL is one of the three farm machinery producers in India & among the top 5 tractor manufacturer globally. The company's world-class manufacturing unit spreads across 2 Lac sq. mt. of land. An accomplished and skilled workforce consisting of over 5000 personnel is committedly creating the best in class products. Offering the most comprehensive product portfolio with a wide range of tractors and farm equipment from 16HP to 125HP, under two different brands named Solis, ITL is offering complete agricultural solutions to the farming community across the globe.
ITL is having an in-house high-tech training centre to impart knowledge and training about product specifications, maintenance and optimum utilisation to employees, business partners and customers. The young and fastest growing tractor company in India, ITL has reached the milestone of more than 1.4 Million strong customer base in the shortest span of time, which reflects its brand equity. Trusted and preferred all around, ITL is providing value for money products and customer-friendly services worldwide.
Having a very strong presence in most of the significant markets worldwide, presently ITL is the market leader and most selling tractor brand in 4 different countries of Asia and Africa. Offering customised tractors as per local preferences in Brazil and Turkey, ITL is presently the only Indian company to have presence across 20 countries in Latin & South America. While augmenting noticeable presence in 33 EU & non-EU countries, ITL has successfully launched its tractors in USA market.
The group in unflinchingly maintaining global standards in product manufacturing and Company's partnership with global pioneers like Yanmar (Japan) are the reflection of this commitment. Known to manufacture zero defect products and steadfast adherence to quality standards, ITL is accredited with international certifications like: ISO 9001:2008 / ISO 140001:2004/ ISO TS 16949 and ISO 140012015/ISO90012015.
Complying with stringent American EPA norms and Euro Homologation, the tractors are qualified for the European markets.